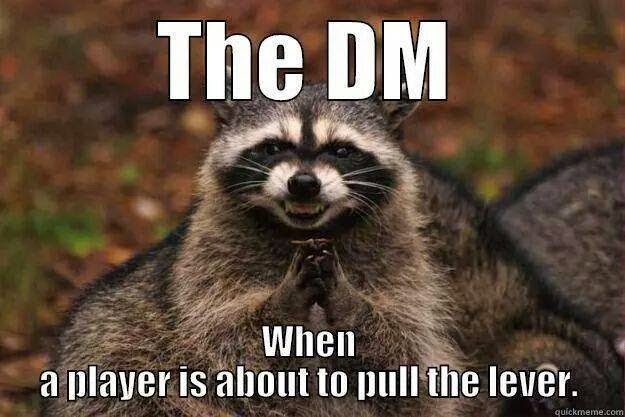 Ever seen a smiling DM?... That spells trouble.
Advice for players: don't rush it. When in a dungeon, don't just go and pull that lever or handle, don't open the door or chest without second thoughts.
Look around, check for traps, ask the Dungeon Master for any clues he'd be willing to give you. It may take some patience, but it's not always fun to start over at level 1...
Or is it.
Take good care out there!