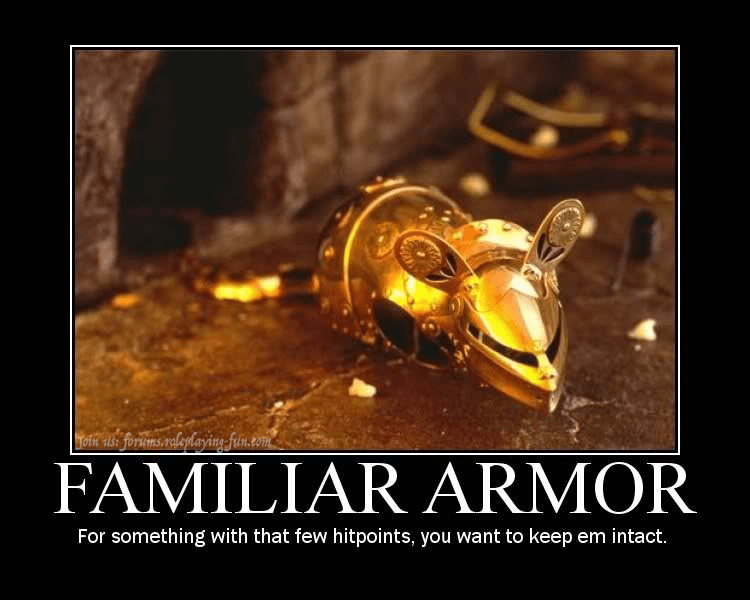 Familiars aren't too tough, like, ever.
And when you decide to have a familiar, you form a mental bond that affects your caster even physically. It can allow you to use a lot of interesting bonuses, skills, and powers, but it also bestows some vulnerability on yourself.
Therefore, you better protect your vulnerable little friend.
Plate Armor might not be the simplest solution, but hey, plate armor is still plate armor, isn't it?