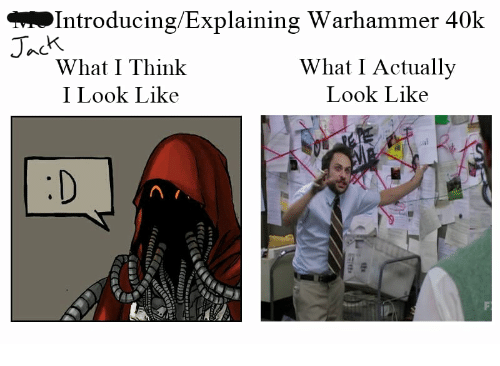 And is it bad? No, that's correct.
Besides, it's not how you look, it's how well you serve the undying Emperor. Or all the other maniacs in the Warhammer 40,000 universe.
But really, concentrate on the fluff, leave all the complication and rules for a time when you're both already immersed. Yes, it's comepetitive play (unless you're doing some kind of cooperative scenarios), but we're all in it just to have some fun together. And great, tactical, epic stories to share and tell.
Now, go back to painting miniatures!