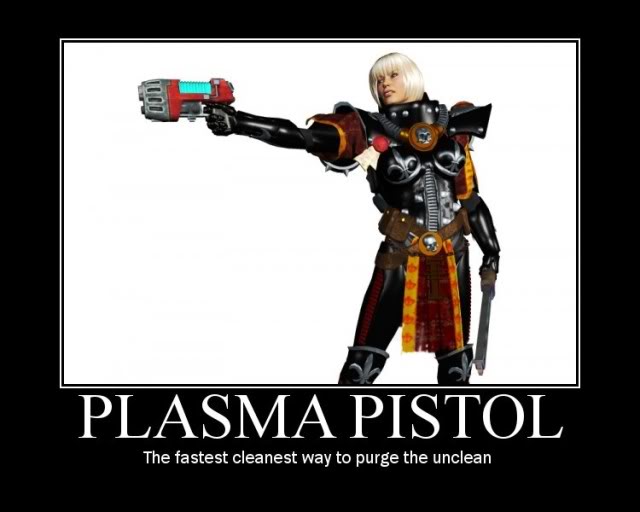 Plasma Pistol is a safe weapon. Depending on the Warhammer 40,000 Edition, you have only 1 in 6 chance to possibly, failing a saving throw - if you have any - die instead of your target. What could go wrong!
Some history to illuminate this Dark Age:
"Plasma weapons have been a part of the Imperium at least since its inception. Despite its drawbacks, plasma pistols have remained part of the Imperium's arsenal for thousands of years. Such technology was far better understood during the dawning age of the Imperium if still somewhat unsafe."