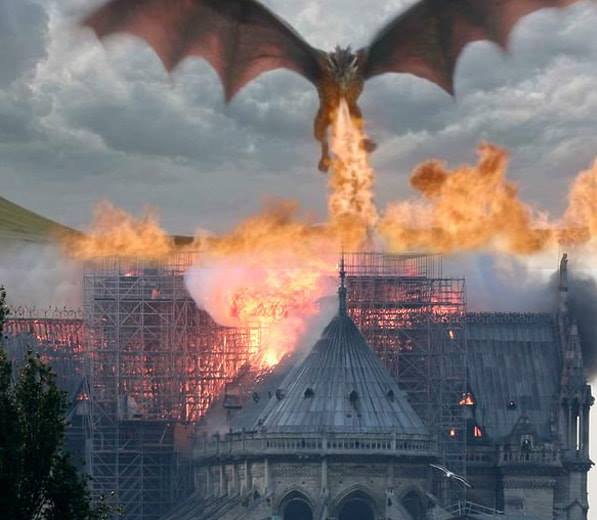 It's not a funny meme. The fire that burnt Notre Dame surely couldn't be of human origin. Nothing man-made could burn such structure so fast. They say a red dragon came and breathed devastation, scorching the ancient cathedral with its dragon breath.
Get it right, red dragons are not cute. Not at all. Please make your girlfriends understand.
Red ancient wyrms are deadly and powerful. We should dispatch a high-level party at once. Somebody should take care of the destroyers of Notre Dame, and who else would fit this task better than a high-level party of heroic adventurers.