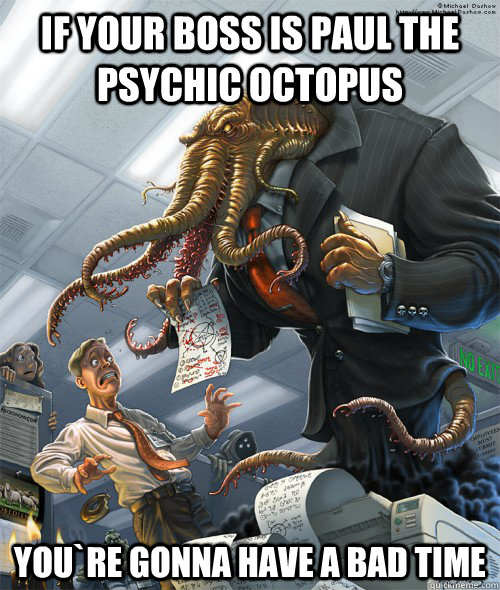 Illithids? Mind flayers?... No. No, no and no.

Don't work for such creatures. I tell you. Don't allow them to boss you around like you were some potential reproduction host somewhere in depths of the Underdark. It just feels like they wanna suck your brains out. Take a group of players and make a tabletop RPG party instead!

Have a good time, not a bad time. Have a fun time with all of us, roleplayers!
Get heroic as we do, get brave, inspired, valiant and daring, and experience stories. Gain treasure and hunt monsters. Enough of the mundanity.

Let there be RPG. And there was RPG. Amen.